You are not logged in or your session has expired!
Icefishing box FISHBOX 19L helios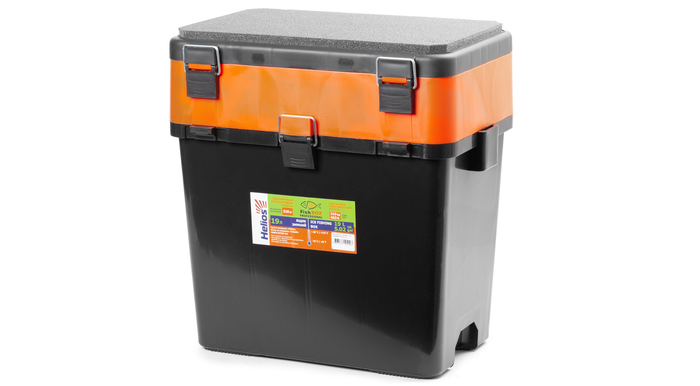 Update data
---
- Indicates which item(s) matches the selected photo
- Items code
- UPC: Universal Product Code (Barcode)
- Product's name
- RRP: Recommended Retail Price (VAT included)
- Аvailability
---
Description
Winter case made of impact & cold resistant plastic. Waterproof.
Weight capacity: 130 kg.
Volume: 19 L.
Dimension: 38x39x18/26 cm.
Weight: 2,75kg.
Length: 380mm
Height: 396mm
Width: 257mm
Test load: 210kg
---
Show all 16