You are not logged in or your session has expired!
Burner ADVENTURE Easy Camp
Categories:
Page ID: 2747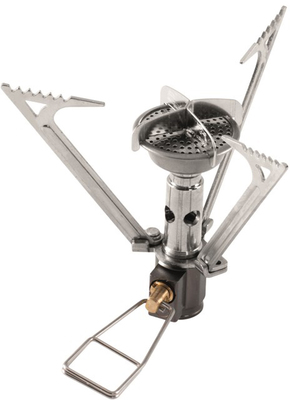 ---
- Items code
- UPC: Universal Product Code (Barcode)
- Product's name
- RRP: Recommended Retail Price (VAT included)
- Аvailability
---
Description
Easy Camp Adventure Burner.
Light and compact.
4000 Watt output.
Fits directly onto the gas cartridge.
The cartridge serves as the stove's base.
Flip-out pot support.
Carrybag included.
CE approved (0359-17 P.I.N. 0359/CL/1062).
Size: 9.5 x 9.5 x 9 cm (WxDxH).
Pack size: 10 x 5.5 x 4.5 cm.
Weight: 105 g.
Material: Stainless steel, brass.
---
Similar products
Show all 26