You are not logged in or your session has expired!
Boat 400 Mono Asseri
Categories:
Page ID: 3394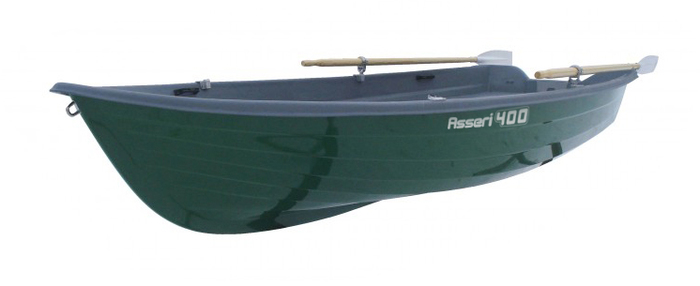 Update data
---
- Items code
- UPC: Universal Product Code (Barcode)
- Product's name
- RRP: Recommended Retail Price (VAT included)
- Аvailability
---
Description
Rowing Boat 400 Mono.
Ready to go! Includes paddles, paddle pads and water drain valve.
Length - 400 cm.
Width - 142 cm.
Height - 50 cm.
Weight - 70 kg.
Load - 300 kg.
Seats - 3.
Recommended outboard engine - from 2,5 up to 4 HP.
Transom height - S (400 mm).
CE certificate, design category - D
---